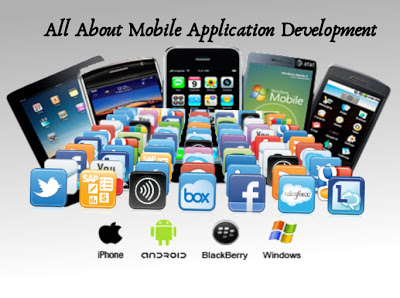 The huge popularity of Smartphone has provided a new medium through which organizations can reach out to their customers in a more personalized and effective manner. There are millions of mobile users and most of them are so attached to their handsets that they cannot think of a world without their mobile phones. Such attachment to these devices makes them ideal for marketing purpose. Organizations can easily reach to their desired customers through mobile apps and get connected to them.
Mobile apps are programs or applications that can be easily downloaded and installed on client device. Today, most of the businesses have their mobile apps, such as MapleLeafOnlineCasino, that could be easily downloaded from app stores. Further, there are many other apps that are developed for the purpose of entertainment and utility. Developing mobile apps is not a very tough task if you have the right skill sets and knowledge. However, there are certain things that one should remember before starting mobile application development. There are some challenges of mobile application development that should also be tackled by developers.
Here are the 5 things that you must think upon before developing an app:
Target Audience: Every app is developed while keeping a particular set of people in mind. These are the people who are expected to use this app. You should also do extensive research analysis and brain storming to know the type of users it will be focused on so that you can plan accordingly.
Mobile Platform: There are many operating systems or mobile platforms that are used by mobile development companies. Some of the most popular ones include iOS, Android, Windows mobile platform and blackberry. You should choose the one that best suits your requirements and caters to the right market segment.
The User Interface: Your app would be best known by the type of interface and experience it offers to the users. The UI design would be the key factor in the success of your application therefore make sure that you do your best in it. If your app is not able to provide a decent user friendly experience then no one would use it, no matter how great it is.
Security: Security is another important issue that you would have to think upon in advance. The information about your users, their data etc would be your responsibility therefore you need to implement proper security measures to make the application secure.
The Price: If you have developed an application then you would also want to earn from it. However, it has been observed that most of the new or less popular apps are introduced for free with payment option for activating additional features. You should conduct some market research to understand the price at which you should offer your app so that you are able to generate proper return on your investments.
We, at Vcare software development, have huge experience of developing mobile applications for diverse business verticals and also provide consulting services to help organizations understand the best solution for their business requirements. Contact us or Leave us a comment below to know more about our mobile development and consulting services.