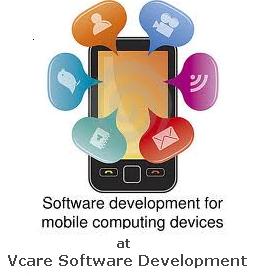 More people use internet through mobile than people do through computers or laptops. This is just an indicator of how mobiles are becoming increasingly important for businesses. Each company is trying to lure the mobile users as their target customers.
And this is why Mobile Applications Development has become all the more important. Every business today needs to have appropriate mobile applications that further its business purpose. And this is why we at Vcare Software Development are also experiencing a rise in the demand for these services.
Applications can be used for generating the buzz about your product, for marketing and also for providing e-commerce facilities. But there are a few challenges that one needs to resolve before you get your mobile applications developed successfully. These are:
Design adaptability to different screen sizes
Every mobile device has a different screen size. Therefore the design of the application should be such that it should suit each screen type.
At least the 3 popular kinds of screen types – of Android, I-phone, BlackBerry should be taken into account while designing. You will have to keep your design adequately fluid and keep in mind that the appearance of the application will vary depending on the phone you are using.
Compatibility with different operating systems and platforms
The operating systems differ from device to device. While iPhone has its own iOS, other phones are powered by Android, Windows and Symbian operating systems.  The application must be developed keeping all these OS in mind. And its functionality should be equally good on each platform.  
Skill of the mobile application development vendor
When you outsource mobile application development services, choose the offshore vendor very wisely. Check their previous track record, whether they have   developed mobile applications before this or not, and of what kind. You should look for diversity in the work portfolio of the vendor.
We at VSD design solutions that are workable across the various platforms and for different screen sizes. Just make sure before you select the offshore software development services vendor, whether they have the competency to deal with these 3 challenges or not!