There are many software developers available in the market, and each one claims to be better than the other. But often the clients do not know that how to tangibly compare two different software solution providers. The clients, often not knowing too much about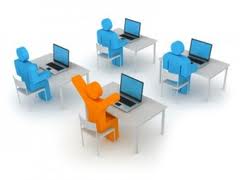 software themselves, end up comparing companies only on the basis of price they are offering, and picking the one which quotes the least price. And for software development, price is not a suitable criterion because the claim of least price can be deceptive as the company may start charging you for trifle alterations they make on your request. So the best criterion for comparing two companies is their agility.
We at Vcare Software Development provide not just the most cost-effective offshore software development but also the most agile solutions to our clients. Because we understand that software are made through iterative cycles which are continual and incremental in nature.
Vcare Software Development service provider is renowned for its agility.
We are transparent
All our plans and method of approaching the problem is disclosed to the client from the very beginning. There are no surprises, and never any unpleasant ones! So you will always know what we are up to and what stage of development we are in, so that you can give inputs. We don't believe in covering our development process in a shroud of secrecy like many other vendors.
We are open to ideas
We engage in discussions with our stake holders at every phase of development. We are always receptive to ideas and will definitely implement them if they are viable and feasible. And in case they aren't so feasible, we will explain you why it is not. We are happy to take your ideas and bring them to life through our skills.
So outsource your software development to us and be assured of the perfect solution!